To facilitate high quality research and teaching, the Department maintains several state-of-the-art psychological laboratories. They are equipped with modern facilities for studies of sensation and perception, cognitive psychology, developmental psychology, social psychology, personality, human factors, industrial-organizational psychology, and neuropsychology, among others.
ASL 504 Remote Eye Tracker with Magnetic Head Tracking
Our ASL 504 Remote Eye Tracker with Magnetic Head Tracking is a bright-pupil system, has a sampling frequency of 60Hz, and allows the participant approximately one square foot of head movement, which eliminates the need for head restraint.
Button Text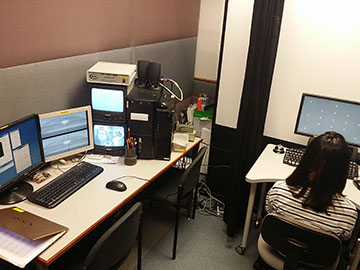 NeuroScan EEG
Our NeuroScan system comprises a 64 channel SynAmp, a fast track digitizer, and Stim/E-prime for stimulus presentation.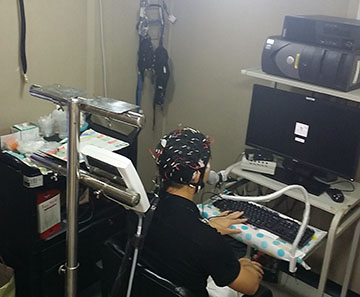 ISS Imagent - Optical Brain Imaging
Our ISS Imagent has 16 detectors and 64 sources and can be used for both
Functional Near Infrared Spectroscopy (fNIRS) and the Fast Optical Signal (FOS)/Event Related Optical Signal (EROS).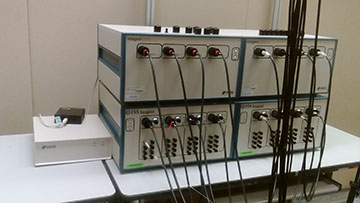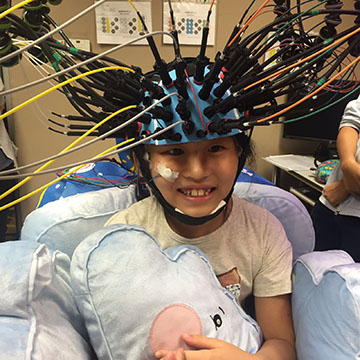 Magnetic and Electric Brain Stimulation Systems & Neuronavigation System
The department has a Transcranial Magnetic Stimulation (TMS) system and a transcranial Direct/Alternating Current Stimulation (tD/ACS) system.

Our neuronavigation system enables accurate stimulation planning, targeting and monitoring for studies using TMS and tDCS. It can also be used for 3D localisation of electrode/sensor location in EEG and optical brain imaging studies.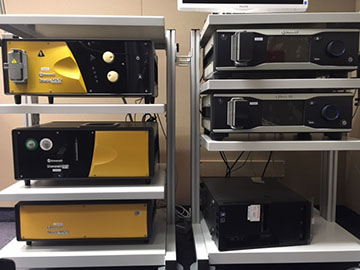 Eyelink 1000p
Our EyeLink 1000 Plus system is a multipurpose eye movement measurement tool.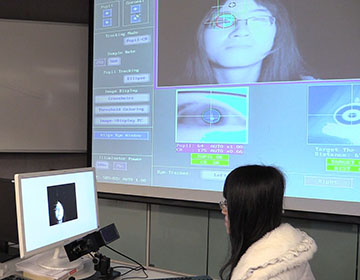 EGI Geodesic EEG System
Our EGI Geodesic EEG System 400 supports up to 256 channels of EEG data acquisition.