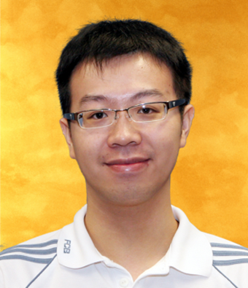 Qualifications:
Appointment:
Office:
Email:
Tel:
Fax:
Brief Introduction
Dr. Fok received his PhD in psychology from the Hong Kong Polytechnic University. He worked as a teaching and learning officer at HKBU and a post-doctoral fellow at the University of Hong Kong before joining CUHK. Dr. Fok is interested in how family influences are associated with children's mental health outcomes. He is currently pursuing a research line related to positive youth development.
Teaching Areas
PSYC1000- General Psychology
PSYC3700- Abnormal Psychology
PSYC4904- Practicum in Psychology and Health
Research Interests
Positive youth development; adolescent mental health; parenting; program evaluation
Publications
Wong, P. W., Lam, Y., Lau, J. S., & Fok, H. (2021). The resilience of social service providers and families of children with autism or development delays during the covid-19 pandemic—a community case study in Hong Kong. Frontiers in psychiatry, 11, 561657.
Ng, C. S. M., Chai, W., Fok, H. K., Chan, S. P., Lam, H. C., & Chung, K. K. H. (2020). Building preschool teachers' capacity for teaching Chinese to ethnic minority children in Hong Kong: A qualitative study. Journal of Early Childhood Teacher Education, 41(3), 284-305.
Shek, D. T. L., Fok, H. K., Leung, C. T. L., & Li, P.P. K. (2016). Qualitative Evaluation of a Credit-bearing Leadership Subject in Hong Kong. International Journal on Disability and Human Development, 9, (2), 173-183.
Fok, H. K., & Shek, D. T. (2013). Assessment of non-conflict related marital quality from the perspective of Chinese adolescents. International Journal on Disability and Human Development, 12(2), 175-184.
Fok, H. K., & Shek, D. T. L. (2011). A methodological critique of parenting research in Hong Kong. International Journal of Adolescence Medicine and Health, 23(2), 93-99.