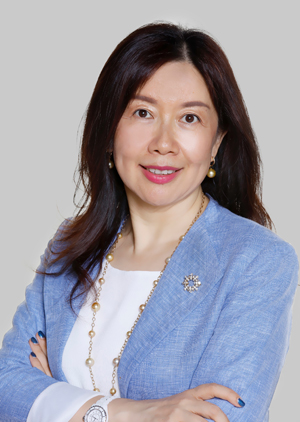 Qualifications:
Appointment:
DBA, Organizational Leadership
Adjunct Associate Professor


Brief Introduction
Judy Feng is an Adjunct Associate Professor in the Psychology Department at the Chinese University of Hong Kong. Judy is a well-respected and well-connected leader in organizational development and talent management. In her over 20 years of experience, Judy has held various executive appointments including Head of Organizational Development with the Hong Kong Jockey Club, Director of Talent Management with Baxter Asia Pacific, and Principal Consultant of DDI Asia. In each of these roles, Judy has played a pivotal role in driving organization's talent strategies and facilitating leadership capability development and learning.
Judy received multiple awards from corporate and industry associations including the BEST award from US Association of Talent Development, in recognition of her work that brought HKJC to be ranked the Global top 10 in talent development. One of the programs under Judy's leadership with Baxter Asia Pacific was written in a Harvard business case study as a best practice in woman leadership. Judy has been a speaker in various conferences and business schools in China, US, and Asia.
Judy received her DBA from the City University of Hong Kong. Her thesis studies leadership, transactive memory system (TMS), team performance and leader gender influence.
Teaching Areas
PSYC6560- Learning and Development