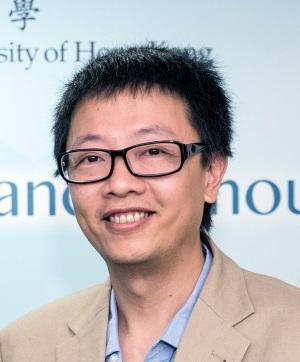 Qualifications:
Appointment:
Office:
Email:
Tel:
Fax:
Website:
Teaching Areas
PSYC2240- Sensation and Perception
PSYC6000- Major Psychological Approaches
Research Interests
Visual attention; visual working memory, large-scale behavior experiments.
My research primarily focuses on visual attention and visual working memory. Since 2020, I have been conducting large-scale behavior experiments to investigate these and other related topics.
Publications
Huang, L. (2023). A quasi-comprehensive exploration of the mechanisms of spatial working memory. Nature Human Behaviour. doi:10.1038/s41562-023-01559-z
Huang, L. (2022). FVS 2.0: A Unifying Framework for Understanding the Factors of Visual-Attentional Processing. Psychological Review, 129, 696-731. Huang, L. (2020). Unit of visual working memory: a Boolean map provides a better account than an object does. Journal of Experimental Psychology-General, 149, 1–30. Huang, L., & Pashler, H. (2007). A Boolean map theory of visual attention. Psychological Review, 114, 599-631. Huang, L., Treisman, A., & Pashler, H. (2007). Characterizing the limits of human visual awareness. Science, 317, 823-825.