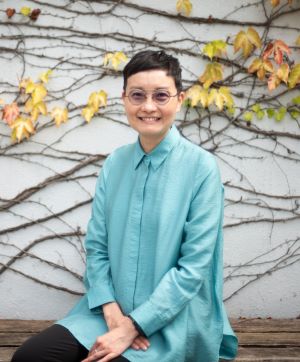 Qualifications:
Appointment:
Office:
Email:
Tel:
Fax:
Website:
Teaching Areas
PSYC6231- Thesis II
PSYC6620- Health & Community Psychology
Research Interests
"I am keen on promoting well-being in the community, advocating for human rights for all, and translating research into scalable practices. I have three intersecting lines of research. The first line of my research is on stigma and stigma reduction. I aim to understand the content and process underlying the stigma experience and to eradicate stigma. The second line is on mental health promotion. I am interested in developing evidence-based interventions to promote well-being and using technology to disseminate them. The third line is on personal recovery of mental illness, wherein people with lived experience are encouraged and empowered to live a satisfying, hopeful, and contributing life and pursue personally meaningful goals. Research of the Diversity and Well-being Lab (www.psy.cuhk.edu.hk/maklab) is driven by our mission to promote social inclusion and well-being for all. Besides research, I found StoryTaler說書人(www.facebook.com/storytaler.hk) together with people with lived experience, people with psychology background and the general public with the aims to reduce stigma and promote well-being through co-production and sharing of personal stories"
Recent Projects
• Jockey Club TourHeart+ Project-Online-offline stepped care mental health system
• Discrete Choice Experiment for Therapy Preferences
• Online mindfulness-based program for people with depression
• Buddhist Psychological constructs for human flourishing and social justice
• Yes I Can
Publications
Tong, A. C. Y., Tsoi, E. W. S., & Mak, W. W. S. (2021). Socioeconomic status, mental health, and workplace determinants among working adults in Hong Kong: A latent class analysis. Journal of Environmental Research and Public Health 18, 7894. https://doi.org/10.3390/ijerph18157894.
Yuen, A. S. Y. & Mak, W. W. S. (2021). The effects of immersive virtual reality in reducing public stigma in the university population of Hong Kong: A randomized controlled trial. Journal of Medical Internet Research, 23(7):e23683 doi: 10.2196/23683.
Chan, R. C. H., Mak, W. W. S., Chan, W. Y., & Lin, W. Y. (2021). Effects of social movement participation on political efficacy and well-being: A longitudinal study of civically engaged youth. Journal of Happiness Studies, 22, 1981-2001. https://doi.org/10.1007/s10902-020-00303-y.
Chan, R. C. H. & Mak, W. W. S. (2021). Resistance as a form of resilience in sexual and gender minorities: Differential moderating roles of collective action on the discrimination–depression relationship among sexual minority men and women. Social Science & Medicine. https://doi.org/10.1016/j.socscimed.2021.114056
Chan, R. C. H., & Mak, W. W. S. (2020). Empowerment for civic engagement and well-being in emerging adulthood: Evidence from cross-regional and cross-lagged analyses. Social Science & Medicine. 244, 112703. DOI: 10.1016/j.socscimed.2019.112703
Mak, W. W., Tong, A. C., Yip, S. Y., Lui, W. W., Chio, F. H., Chan, A. T., & Wong, C. C. (2018). Efficacy and moderation of mobile app–based programs for mindfulness-based training, self-compassion training, and cognitive behavioral psychoeducation on mental health: Randomized controlled noninferiority trial. JMIR Mental Health, 5(4), e60. DOI: 10.2196/mental.8597
Mak, W. W. S., Chan, R. C. H., Yau, S. S. W. (2018). Development and validation of Attitudes towards Recovery Questionnaire across Chinese people in recovery, their family carers, and service providers in Hong Kong. Psychiatry Research, 267, 48-55. DOI: 10.1016/j.psychres.2018.05.047
Chan, R. C. H., Mak, W. W. S., Chio, F. H. N., & Tong, A. C. Y. (2018). Flourishing with psychosis: A prospective examination on the interactions between clinical, functional, and personal recovery processes on well-being among individuals with schizophrenia spectrum disorders. Schizophrenia Bulletin, 44(4), 778-786. DOI: 10.1093/schbul/sbx120
Mak, W. W. S., Mo, P. K. H., Ma, G. Y. K., & Lam, M. Y. Y. (2017). Meta-analysis and systematic review of studies on the effectiveness of HIV stigma reduction programs. Social Science and Medicine, 188, 30-40. DOI: 10.1016/j.socscimed.2017.06.045
Other Positions
Research Director, CUHK-NCKU Joint Research Centre for Positive Social Science
Professor (by courtesy), Jockey Club School of Public Health and Primary Care, CUHK
Editorial Boards
Social Science and Medicine
Mindfulness
Stigma and Health
Honors and Awards
Fellow of American Psychological Association (APA), Association for Psychological Science (APS), Hong Kong Psychological Society (HKPS), and Society for Community Research and Action (SCRA)
Aug 2016-2026 Outstanding Fellow of the Faculty of Social Science, The Chinese University of Hong Kong
Dec 2020 World's Top 2% Scientists, Stanford University
2017《JESSICA Most Successful Women》
2017 Research Mentorship Award, The Chinese University of Hong Kong
2016 Research Excellence Award, The Chinese University of Hong Kong
Outstanding Fellow of the Faculty of Social Science, The Chinese University of Hong Kong
2008 Young Researcher Award, The Chinese University of Hong Kong
2006 Vice-Chancellor's Exemplary Teaching Award, The Chinese University of Hong Kong