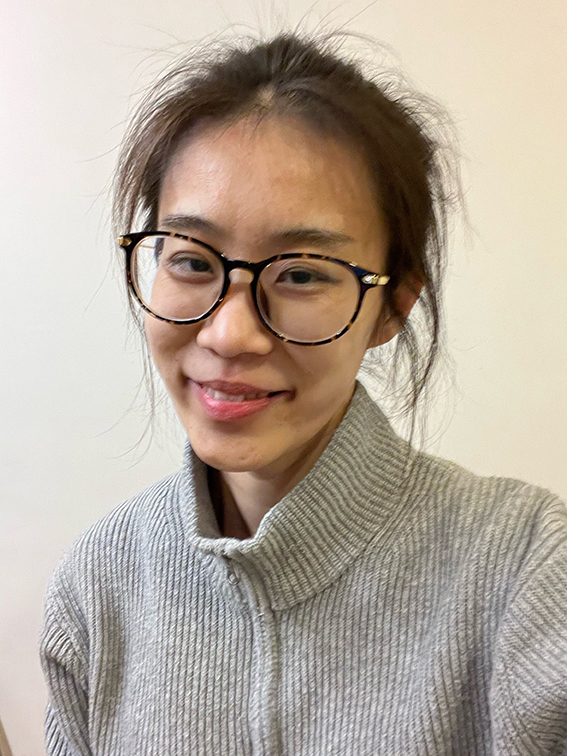 Qualifications:
Appointment:
Office:
Email:
Tel:
Fax:
Brief Introduction
Dr. Yin joined the Chinese University of Hong Kong as a Lecturer in 2022. She gained her PhD from the University of Leeds. Dr. Yin's research focus on long-term memory, working memory and attention. Specifically, she is interested in how to use our capacity-limited working memory strategically.
Teaching Areas
PSCY1000 - General Psychology
PSCY3450 - Problem Solving and Creativity
PSYC3660 - Emotion and Motivation
Research Interests
I am interested in how we use our memory strategically, and what factors are involved in such processes. Specifically, I explore how people selectively remember more important information (i.e., value-directed remembering), and how might general executive resources and encoding strategies (e.g., elaborative rehearsal, verbal rehearsal) affect such effect.
Publications
Yin, X., Havelka, J., & Allen, R. J. (2022). Exploring value effects in item-colour binding memory: The role of attention and verbal rehearsal. Memory & Cognition (under revision)
Yin, X., Havelka, J., & Allen, R. J. (2021). The effect of value on long-term associative memory. Quarterly Journal of Experimental Psychology, 74(12), 2033-2045. https://doi.org/10.1177/17470218211014439
Yin, X., Ma, Y., Xu, X., & Yang, H. (2019). The effect of self-referencing on memory for different kinds of source information. Memory, 27(4), 519-527. https://doi.org/10.1080/09658211.2018.1532009
Yin, X., Havelka, J., & Allen, R. J. Poster presentation: Exploring strategy use in the value effect on item-colour binding memory. Experimental Psychology Society meeting (April, 2021).