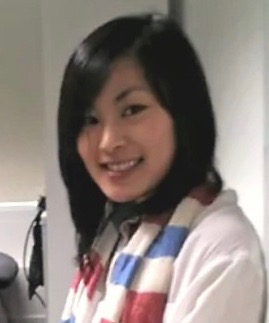 Qualifications:
Appointment:
Office:
Email:
Tel:
Fax:
Website:
Teaching Areas
Developmental Psychology
Gender
Research Interests
My field is developmental psychology, particularly how gender develops throughout the life span. I am especially interested in controversial and intriguing issues that necessitate a scientific understanding of gender, such as stereotyping and socialization, gender-typed play, institutional sex segregation, gender nonconformity, gender identity, and sexual orientation. My research adopts an eclectic theoretical perspective, drawing mainly upon social learning, cognitive, and hormonal theories. I am also interested in social and developmental phenomena in general, including people's accuracy in understanding others and the perception of such ability.
Publications
Kwan, M. W., Shi, Y., Nabbijohn, A. N., MacMullin, L. N., VanderLaan, D., & Wong, W. I. (Accepted). Children's responses towards gender-nonconformity: Developmental pattern and intervention. Child Development.
Wong, W. I., & VanderLaan, D. P. (Accepted). Early sex differences and similarities: Evidence across cultures? In F. M. Cheung & D. F. Halpern (Eds.), Cambridge International Handbook on Psychology of Women. Cambridge University Press.
Wong, W. I., van der Miesen, A., Li, T. G. F., MacMullin, L. N., & VanderLaan, D. (Accepted). Childhood social gender transition and psychological well-being: A comparison to cisgender gender-variant children. Clinical Practice in Pediatric Psychology (APA).
Wong, W. I., & Yeung, S. P. (2019). Early gender differences in spatial and social skills and their relations to play and parental socialization in Hong Kong Chinese children. Archives of Sexual Behavior, 48, 1589-1602.
Wong, W. I., Shi, S. Y., & Chen, Z. S. (2018). Students from single-sex schools are more gender-salient and more anxious in mixed-sex situations: Results from high school and college samples. Plos ONE, 13(12): e0208707. doi: 10.1371/journal.pone.0208707
Li, G., & Wong, W. I. (2018). Single-sex schooling: Friendship, dating, and sexual orientation. Archives of Sexual Behavior, 47, 1025-1039.
Yeung, S. P., & Wong, W. I. (2018). Gender labels on gender-neutral colors: Do they affect children's color preferences and play performance? Sex Roles, 79, 260-272.
Li, R. Y. H., & Wong, W. I. (2016). Gender-typed toy play and social abilities in boys and girls: Are they related? Sex Roles, 74, 399-410.
Wong, W. I., & Hines, M. (2016). Interpreting digit ratio (2D:4D)-behavior correlations: 2D:4D sex difference, stability, and behavioral correlates and their replicability in young children. Hormones & Behavior, 78, 86-94.
Wong, W. I., & Hines, M. (2015). Effects of gender color-coding on toddlers' gender-typical toy play. Archives of Sexual Behavior, 44, 1233-1242.
Wong, W. I., Pasterski, V., Hindmarsh, P. C., Geffner, M. E., & Hines, M. (2013). Are there parental socialization effects on the sex-typed behavior of individuals with congenital adrenal hyperplasia? Archives of Sexual Behavior, 42, 381-391.
Editorial Boards
Editorial Board Member, Archives of Sexual Behavior